Is there an alternative approach to the sustainable development goals of the 2030 agenda?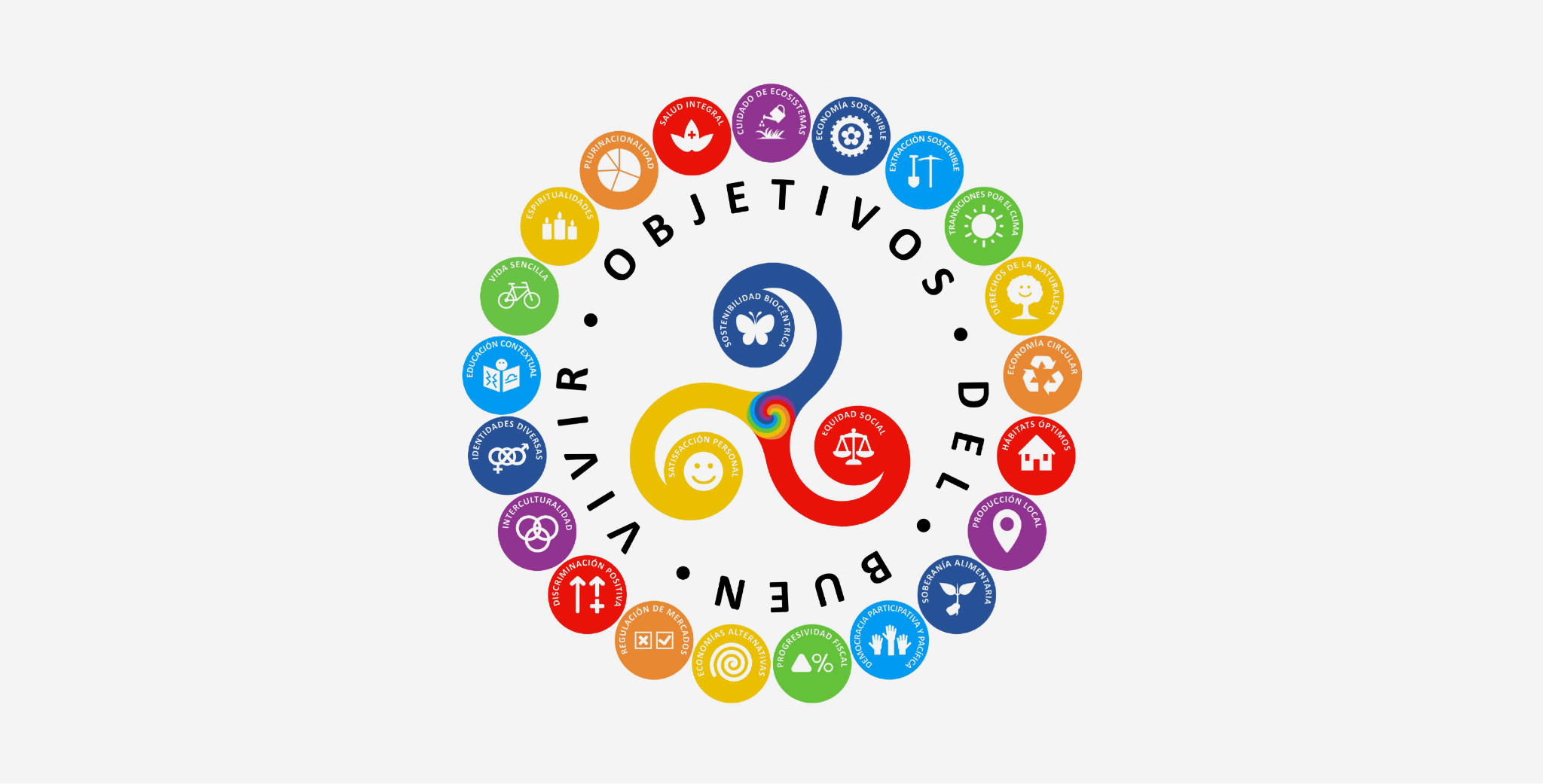 Full article on dialnet.unirioja.es, 2020
Yes, according to the researchers  Antonio Luis Hidalgo-Capitán [1] ; Santiago García-Álvarez [2] ; Ana Patricia Cubillo-Guevara [1] ; Nancy Medina-Carranco [2]. In an article published in the Iberian-American magazine Estudios de Desarrollo (Vol. 8, Nº. 1, 2019). Thearesearchers , starting from the assumption that the aim is to improve the general well-being of the individual in a climate of harmony with nature, "deconstruct " the SDGs approach reaching the conclusion that what is proposed by the 2030 agenda is not really a sustainable model of development as it is based on capitalism and anthropocentrism.
The buen vivir sis based on the concept of integral ecology and on the care of the common home, starting from the study of the life model of the nine countries that make up the Pan-Amazonia populated by about three million Indians, who belong to 390 peoples and speak 240 different languages.
Here they have lived in perfect harmony for millennia, shaping their vision of the world and life through the elements of their ecosystem.
The researchers' proposal is the development of Good Living Goals (GLGs), a program that has three main objectives:
– biocentric sustainability to bring harmony to all beings of nature
– social equity to bring harmony between human beings
– personal satisfaction to bring harmony to each individual.
In January 2018, Pope Francis said to the representatives of indigenous peoples gathered in Puerto Maldonado (Peru) to meet him: "We who do not live in these lands need your wisdom and your knowledge to be able to enter, without destroying it, the treasure that this region contains.
A new point of view that puts good living at the center of economic and social development!
Notes
[1] Universidad de Huelva (Spagna)
[2] Central University of Ecuador